What's on at the 2020 Kalorama Chestnut Festival
Come and join us for day of family fun on the mountain on the 3rd May 2020. Savour the abundant chestnuts, gourmet food, Devonshire tea, coffee, artisan beer and mulled wine.
Explore the diverse range of stalls showcasing locally made handcrafts and produce. Children can enjoy the fun rides and adventure play space.
• Delicious roasted chestnuts
• Poffertjees
• Devonshire tea and home made cakes
• Sausage sizzle
• Local restaurant food stalls
• Artisan beer (including chestnut beer!) and mulled wine
• Coffee, tea and chai
• Fun rides for all ages
• Reptile Display
• Pony Rides
• Petting zoos
• Old-fashioned kids games
• Premium raffles bursting with wonderful prizes
• Local handmade crafts
• Local produce
• Live music and performances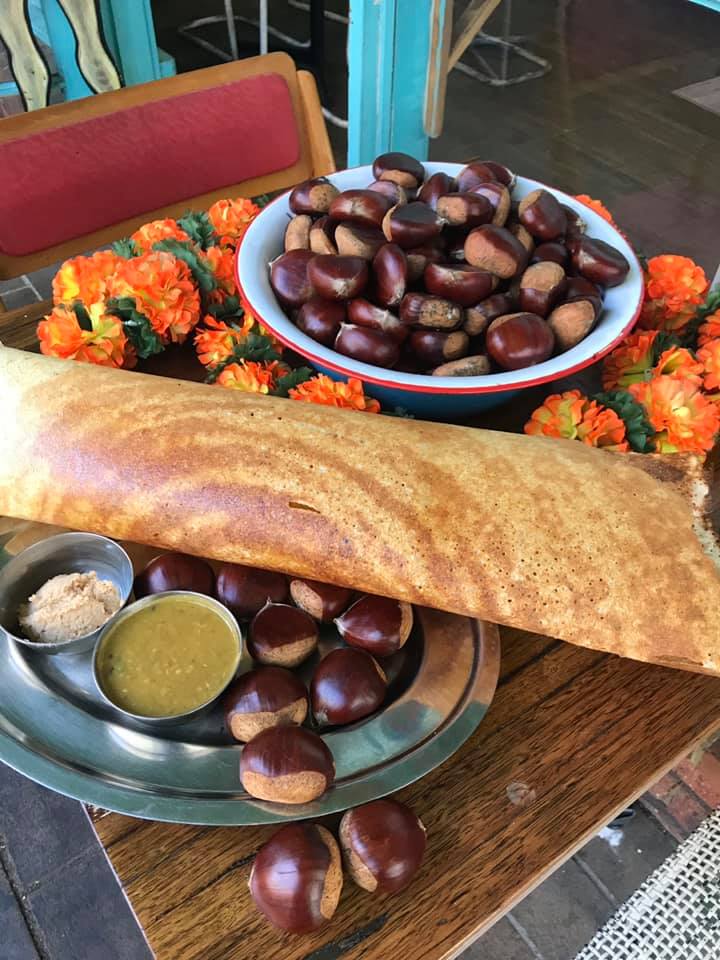 Kalorama Chestnut Festival 2020
Kalorama Memorial Reserve
Mt Dandenong Tourist Rd Kalorama VIC 3766, Australia
Stall Info – Sophie
General Info – Phillipa: 0420 636 436
Kalorama Oval (or Kalorama Memorial Reserve in its official title) boasts a small clubhouse (Country Devonshire Tea is served here) and parking for 100 cars.
The Ferny Creek Club Scouts manage parking around the oval on the day and charge $5 per car which all goes to the Scouts.
Huge thanks to the Kalorama Chestnut Festival sponsors